An Imaginary Reboot - Imaginary Tech
Imaginary Teleprompter refactoring begins, plus new micro projects: Toonsy & Simple Brightness (April, 2019) »
An Imaginary Reboot
Monday, March 25, 2019
Those who've known me for some time or follow what I do are aware that during my college days I started a company called Imaginary Films that didn't really go anywhere, except for creating the visual effects for the first Puerto Rican film to use virtual 3D sets, "¡No al veneno!". After that, I used the Imaginary Films name support the 12 hour hackathon project my college friend, Victor Ortiz (va2ron1), and I developed at a hackathon hosted by HackPR. This project changed names various times and eventually became Imaginary Teleprompter, which has become the leading free software teleprompter for desktop computers, with around 800 monthly downloads, thanks to all of those content creators who've shared it and the support from the Linux community.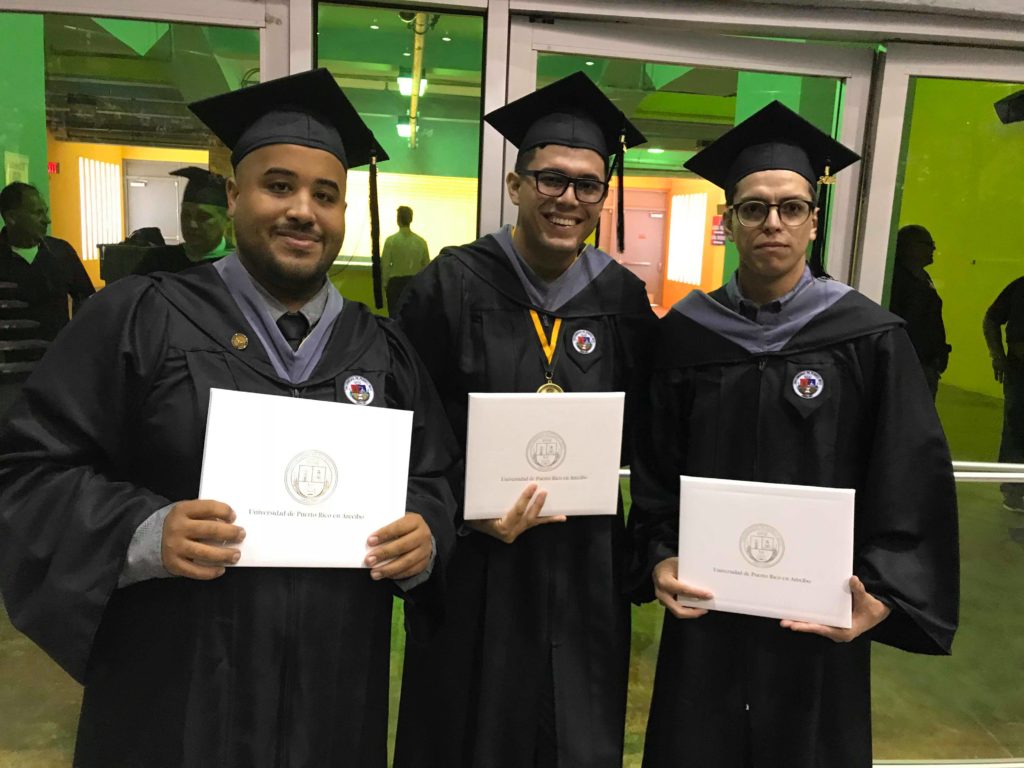 Because I was focused on graduating from two drastically different BA degrees, and being involved in other projects, I was unable to focus on developing a customer base for Imaginary Films and decided to close the company. Since then, Victor and I decided we would start a new venture after we graduated and call it Imaginary Sense (mixing two names for companies we had come up with). Throughout the months after, we started working on new projects together, Kevin Ponce joined us, other friends moved on with other ventures, and, on July 2018, we all graduated from the University of Puerto Rico in Arecibo, with BA degrees in Computer Science.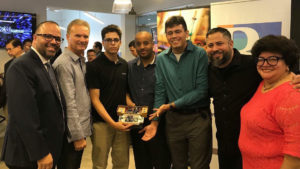 To say that we're now rebooting the company or the team is a bit of a lie. You see, in no moment since long before graduating have we stopped being active as a team or did Imaginary Films ever really boot. On August 2017, Kevin, Victor and I participated in the Bayamón Smart City Hackathon by Engine-4, and won first prize for making a device that counts how many people come in and out of a vehicle and tracks that vehicle's location. We called this project Controlley and continued developing it on the side as we moved towards graduation. On our way, Hurricane María struck Puerto Rico and, despite a long and difficult interruption, development continued when Engine-4 and the City of Bayamón reiterated their commitment to the Smart City hackathon projects.
During our last semester of college, Engine-4 gave us the opportunity to participate in their new H4BIT4NTS (habitants) program, which offered a paid internship for college students to work on projects that would advance the smart city agenda. It's a little sad to say none of these projects were completed within the H4BIT4NTS period, and that there was a lack of leadership for most of these projects. Nevertheless, as time passed we grew part of the Engine-4 Community and started collaborating on projects like the "Education Got Hacked!" hackathon (which we co-produced), followed up on students' thesis projects, and helped editing proposals, among other things.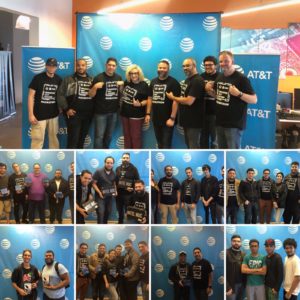 A few months after H4BIT4NTS, Engine-4 hired us as instructors for their IoTeen Bootcamp pilot program. This was a great deal for us since H4BIT4NTS was over and we needed a way to sustain Controlley's development (and I've always enjoyed teaching). The IoTeen Bootcamp has been one of the most gratifying experiences we've had at Engine-4, primarily because we could work with teens and see how they progressed in their learning. In the end, the Bootcamp was a success and we're all very satisfied with its results.
Throughout this time, we hadn't forgotten about starting Imaginary Sense. Truth be told, we had trouble agreeing on what project should we invest our efforts. Controlley development stalled after facing issues with a micro-controller sponsored to Engine-4. Then came the IBM Call for Code and we worked on UtoPi, a device that would allow people to collect and exchange information about their surroundings during a catastrophe like hurricane Maria. For several reasons, the Imaginary Sense team couldn't get to a consensus on which project should we focus on and since we owe our current success to each other, we made a decision.
On January 21, 2019, we registered Imaginary Sense Inc. and started offering our software development services to other companies and individuals. Jaime Yordán-Frau, a man who's been a mentor to us told us we shouldn't start a company because we feel like we need to, instead we should start a company that would help us be who we want to become. Imaginary Sense is here to become a house for software, hardware and R&D projects, and it is located at the Engine-4 Co-working Space.
So, if you're interested in following the development of this sort of projects, from the social interest to the nitty-gritty technical details, or you're interested the experience of being a part of the Engine-4 Co-working Space community, feel welcome to follow this blog through our social media (or hire us). Some posts will be in English and others in Spanish. I do promise future entries will be shorter. I just found it necessary to cram two years of our lives on this post, as one of this blog's purposes is to record our history as a company and our involvement with the E-4 community and other communities, like the Linux and iOS communities, and the software developers community in general.
Why Engine-4? Because they (José Quiñones, Jaime Yordán, José Torres and Luis Torres) bet on us when everyone else saw just a small group of young students taking on massive challenges, and for that we're eternally grateful.
Imaginary Teleprompter refactoring begins, plus new micro projects: Toonsy & Simple Brightness (April, 2019) »