How I Gained Access to my Stolen E-mail Account - Imaginary Tech
« Teleprompter 3.0 classes and Simple Brightness update (May 2019)
Screenwriting Application Celtx Returns as a Snap »
How I Gained Access to my Stolen E-mail Account
Monday, June 24, 2019
By: va2ron1
Back in 2017 my Yahoo account was hacked. I didn't realize it immediately but someone was using my account to send spam across the Internet. Initially, I still had access to the account but didn't notice I had been hacked for how rarely that account was used. One day the hacker changed my password and recovery email, and I lost access to the account.
My Internet handle, va2ron1, is pretty unique and consistent across platforms, so I thought of ways to gain access back and came up with something that could help others with the same problem. So, before we dive any deeper on how I got access back to my account, just know that if you have a compromised e-mail account, and your compromised account's recovery e-mail ends with @viethung.website, I can help you gain access back.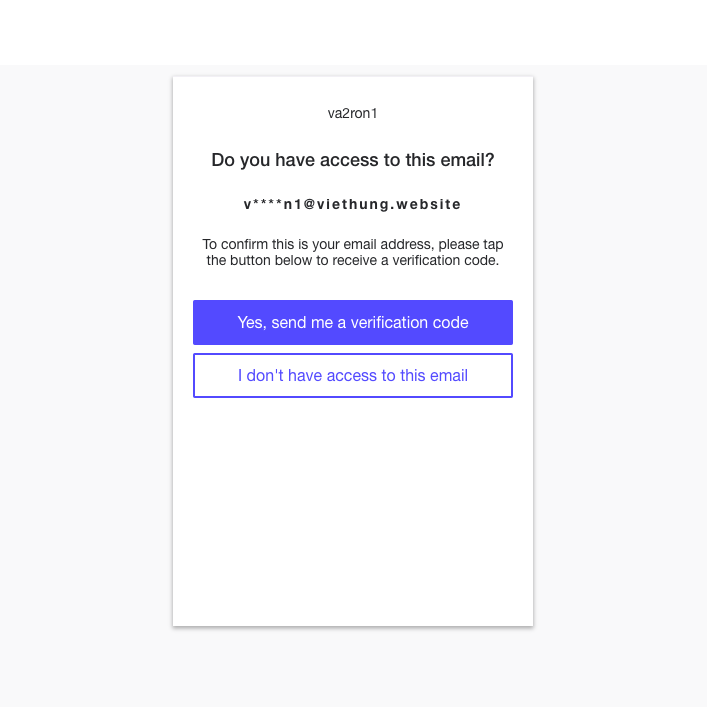 When one tries to recover access to most email accounts these days, the sites show you part of your recovery e-mail account. The most important part is the domain name. Domains are used to identify computers on the Internet. They're rented by individuals and must be renewed from time to time. Domains used in black hat hacking are bound to expire sooner than later because there's a risk of personal identification in the renewing process. Also, your service provider could take away your domain under violation of the terms and conditions, without any refund. So they're not typically rented for long time periods.
As you can probably guess at this point, I started monitoring the availability of the recovery e-mail's domain name using the who-is records, looking every now and then to see if it had been left to expire. Luckily, for some unknown reason, it became available before its expiration date and I purchased it a little after. Using Google's G Suite trial, I proceeded to setup an email service to receive emails sent to my supposed recovery e-mail account. A few minutes after the setup, voila, I received my recovery e-mail and was able to get my account back.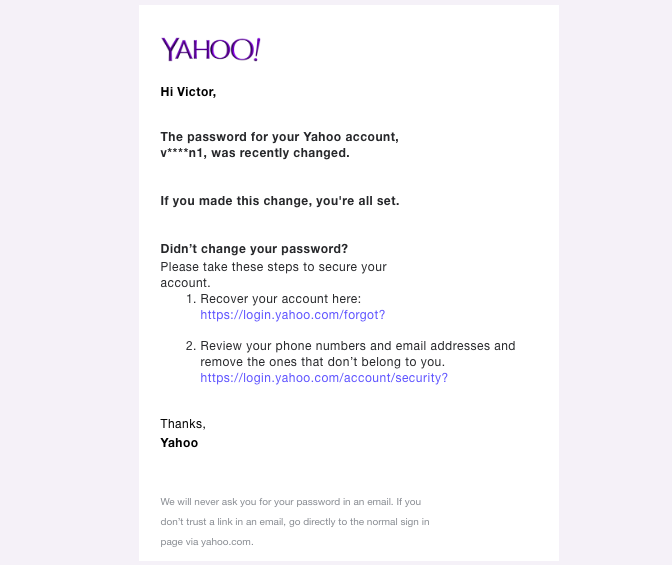 Now I own this domain name for a year and have nothing else to do with it. If you happen to have an email account I could help you gain access to, please message me on Twitter @va2ron1. While I no longer have that G Suite because I let the trial expire, I've set up e-mail servers in the past, two of which are currently operational, and I'd be happy to help set another e-mail service with this domain, if it would help somebody else get back access to their e-mail account.
« Teleprompter 3.0 classes and Simple Brightness update (May 2019)
Screenwriting Application Celtx Returns as a Snap »