Imaginary Teleprompter - Imaginary Sense
« Project Immersion
Controlley – Vehicle Tracking and Telemetry »
Professional free teleprompter software available for online and offline use. Imaginary Teleprompter is easy to use, and runs on a wide variety of computers. We created it to promote the democratization of media by enabling more people to produce quality contents at low cost, and to promote the adoption of free software solutions by the media industries.
Since 2018, Imaginary Teleprompter is the #1 free software teleprompter for desktop computers. It is built with web technologies so anyone can customize it to their needs. Teleprompter may be run on a web browser or as a standalone application for additional features.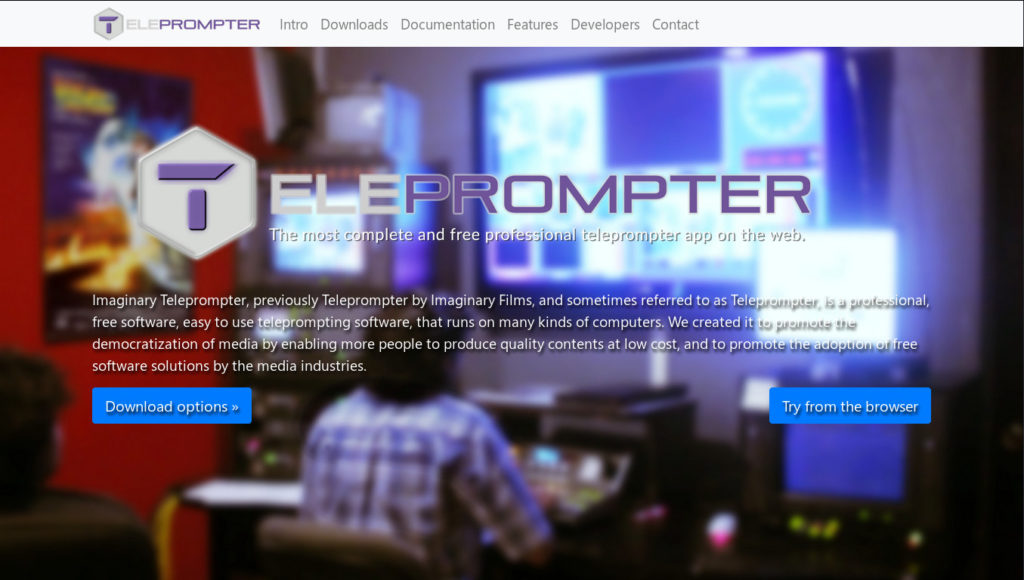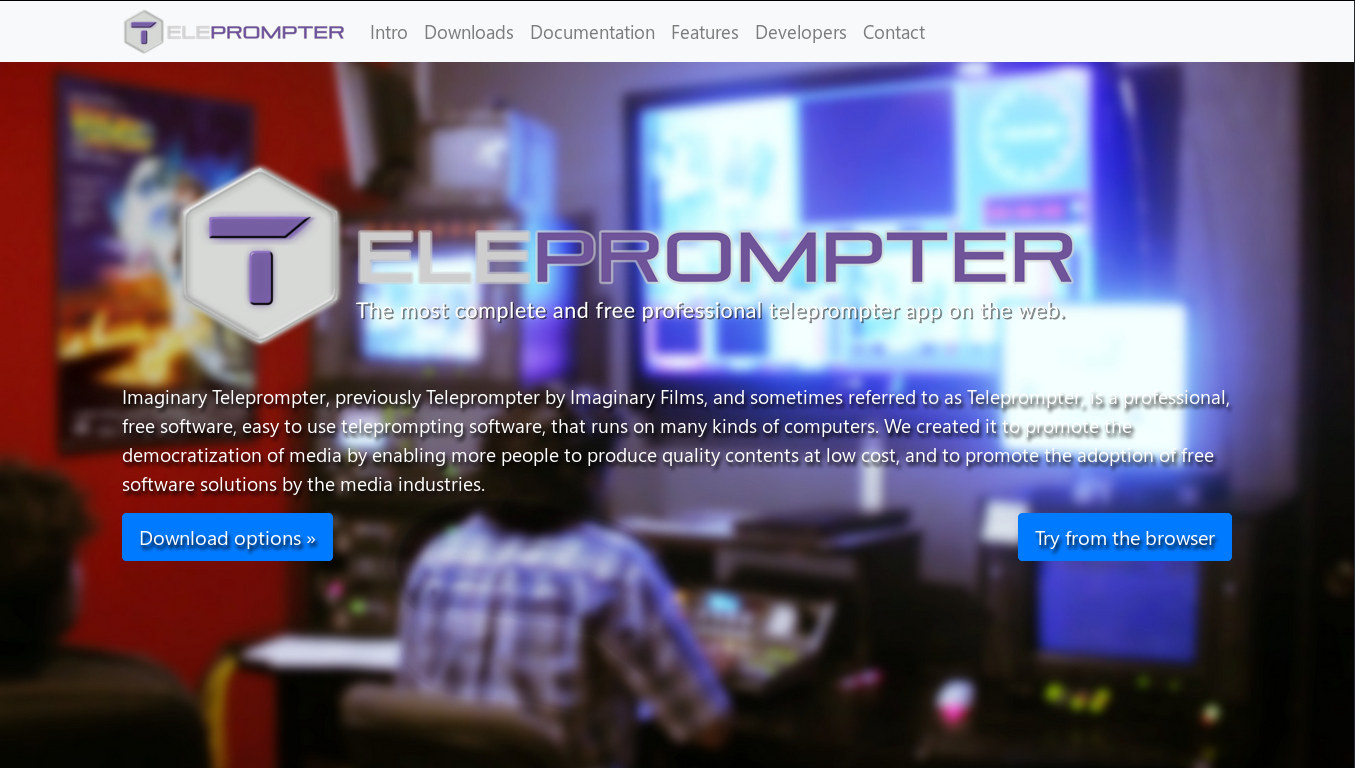 Primary features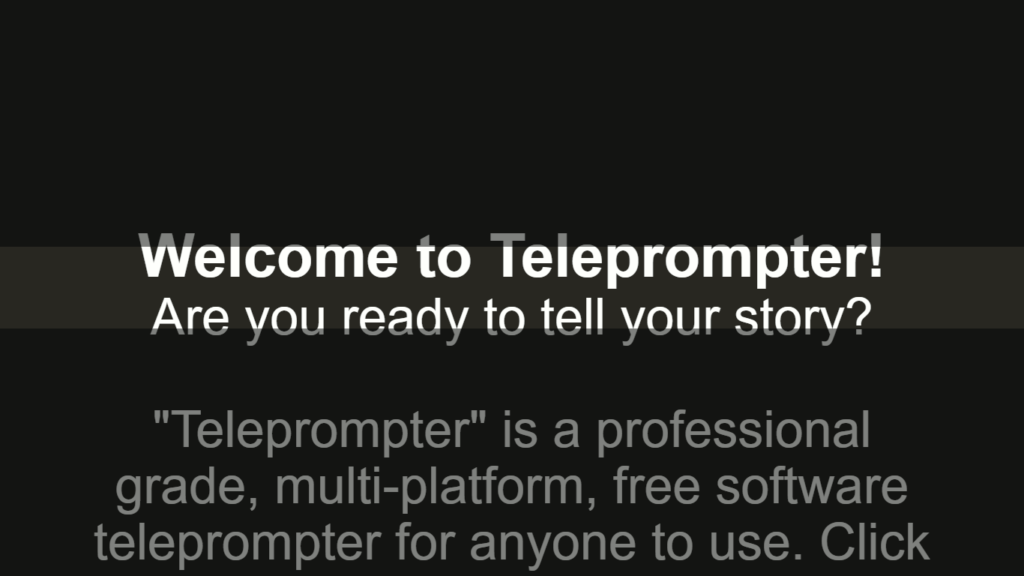 Mirroring
Dual-screen support
Rich text editing
Images support
Accelerated graphics
Webcam mode
Auto-save
Intelligent fullscreen
Markers
Simple to use
Same result across multiple resolutions
Timer
Download
Imaginary Teleprompter comes for Linux, Mac, and Windows. Get links to the latest binaries at:
Some facts
Imaginary Teleprompter's development began on November 30th 2015, during Local Hack Day, at the University of Puerto Rico at Mayagüez. The original source code is preserved, but it does not form part of the current git tree.
« Project Immersion
Controlley – Vehicle Tracking and Telemetry »